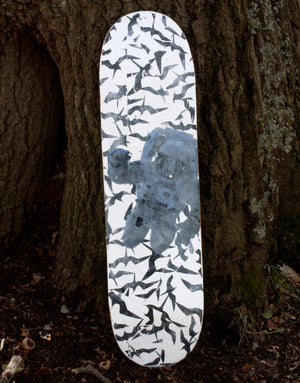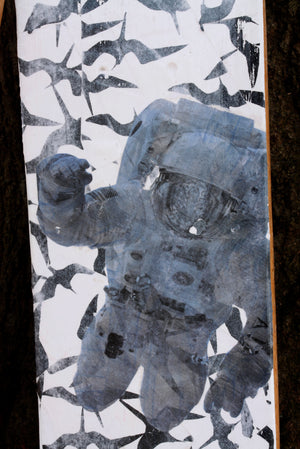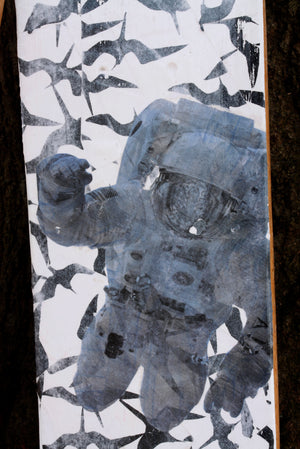 Six Eyed Space Tiger, small skate deck
It's a six eyed rainbow space tiger with a frigate back ground! On a skate deck! What more could you possibly need in an artwork? Maybe a little YInMn Blue? you got it, but just a little.
Acrylic, paper, and photo transfer on skate deck 22" x 5.75"
Aaron Hillebrand
Dirtbags and Champagne